A Look into the Future of Online Art Exhibitions
bryce watanasoponwong
Apr 18, 2021
Now that we can see the end of the COVID-19 pandemic on the horizon, it's a good time to reflect on the changes it made to our lives. As an artist, I can't help but focus on the way the pandemic altered the art world. It made a serious impact, and the new approaches that came out of those bleak months are likely to stay with us for a long time to come.

Art was hit particularly hard because many of our most treasured art experiences take place in crowds. What's the opening night of a play without the sellout audience? What's the gallery exhibit without the conversation over wine and cheese?
Photo: The Art Market 2021 by Art Basel and UBS


The pandemic rocked the sector, and the numbers continue to come in showing us just how bad the rocking was. Art Basel and UBS recently published The Art Market 2021, and it tells the story in striking numbers. The art market fell 22% in 2020 compared to 2019 -- that's a loss of more than $14 billion.

But a bring spot emerges from the ashes: the digital side of the business shattered records. In 2019, online sales accounted for $6 billion of the art market. In 2020, that number more than doubled to $12.4 billion. It now represents a quarter of all art sales by value.

And the digital revolution going on in the art world doesn't end there. Online auctions and online viewing rooms (OVRs) increased, too.

Artists, dealers, galleries, and museums found new ways to engage art lovers and collectors through digital tools. While nobody chose the circumstances, it seems the art world rose to the occasion.


The Rise of Online Exhibitions
Photo: Screengrab of the VAA International Art Exhibition 2021.
One of the most important changes to the art world is the rise of online exhibitions. With biennales and expos being off the table in 2020, people began offering digital versions of these important experiences.

Virtual art exhibitions filled the vacuum, and many art lovers virtually engaged with art fairs and gallery exhibits for the first time.

Now, the online exhibition wasn't invented in 2020. It's a technology that museums and educators have been experimenting with for the past several years -- particularly through the Google Arts & Culture platform. The Tokyo National Museum and Frida Kahlo's Casa Azul are a couple of the major names that pioneered this approach.

These experiments were drastically accelerated by the pandemic, and they proved essential for people looking to fill their need for art or simply take their mind off the horrific headline.
An Online Presence Is Now Required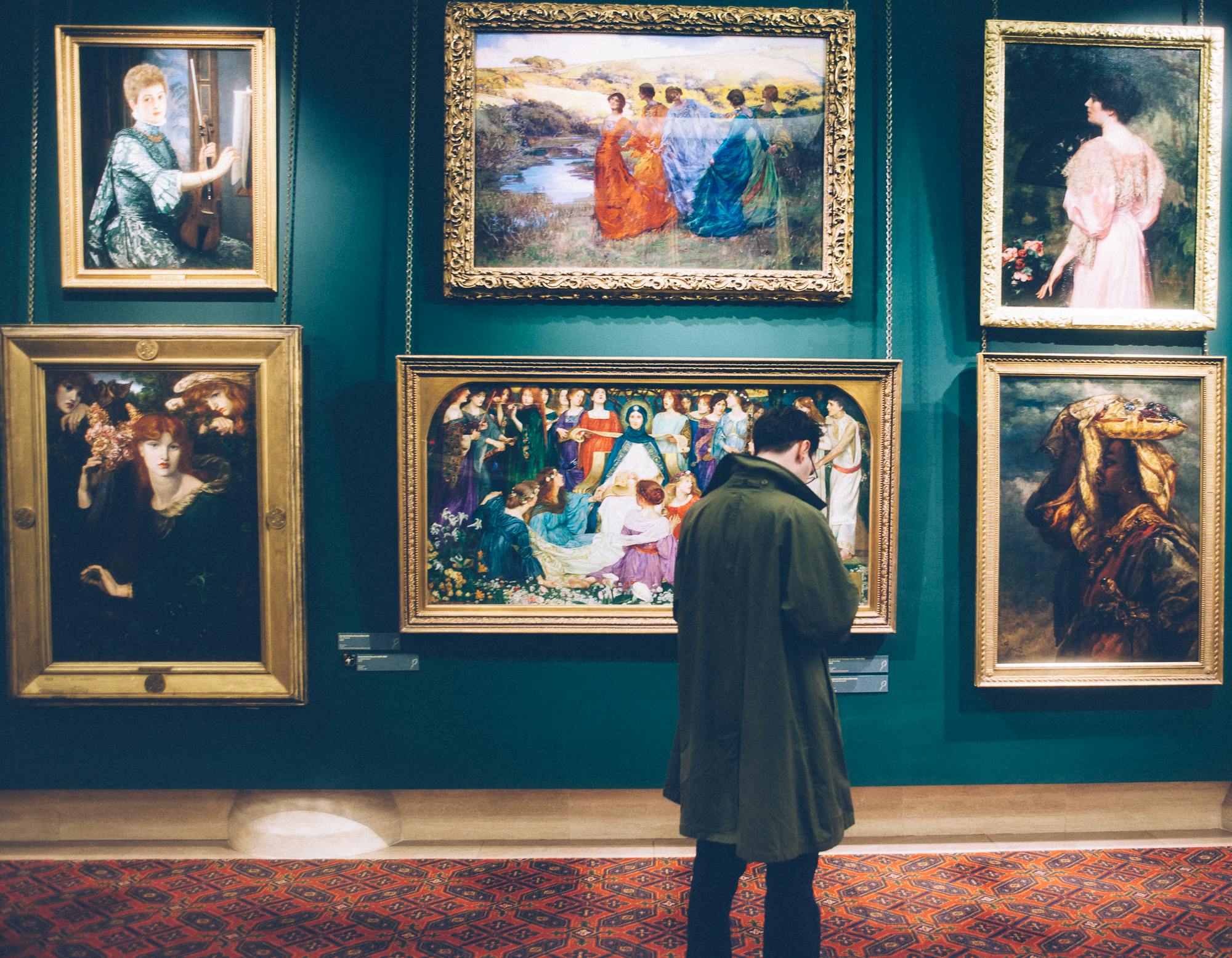 Photo courtesy of Clem Onojeghuo from Pexels
Even when the pandemic is fully in the rearview mirror through the herculean vaccination effort, online offerings will not go away.

Now that people have experienced them, they will want more. Not everyone can travel to the Vatican to see the Sistine Chapel in person. Not everyone can afford to visit the Tate or the Louvre or the Met.

To stay relevant and accessible, museums and galleries will have to have an online experience available.

Online art exhibition in 2021 and beyond will continue to improve, with added functionality that makes for a unique visit. And we can't forget just how convenient it is to view these collections without leaving the house.
Old Content Made New With Virtual Art Exhibitions
Online art exhibitions will dominate 2021, and as more people engage with them, they will come to expect them.

As we've covered, that means that artists and curators will have to answer the call with their own offerings. But there is good news: they already have the assets they need.

The fundamental value in a virtual art exhibit is the art itself. Artists, gallery owners, and museum curators already have that content, with much of it probably already viewable online. The only step they need to take is repurposing it into a more interactive format.
VR Will Speed Up These Trends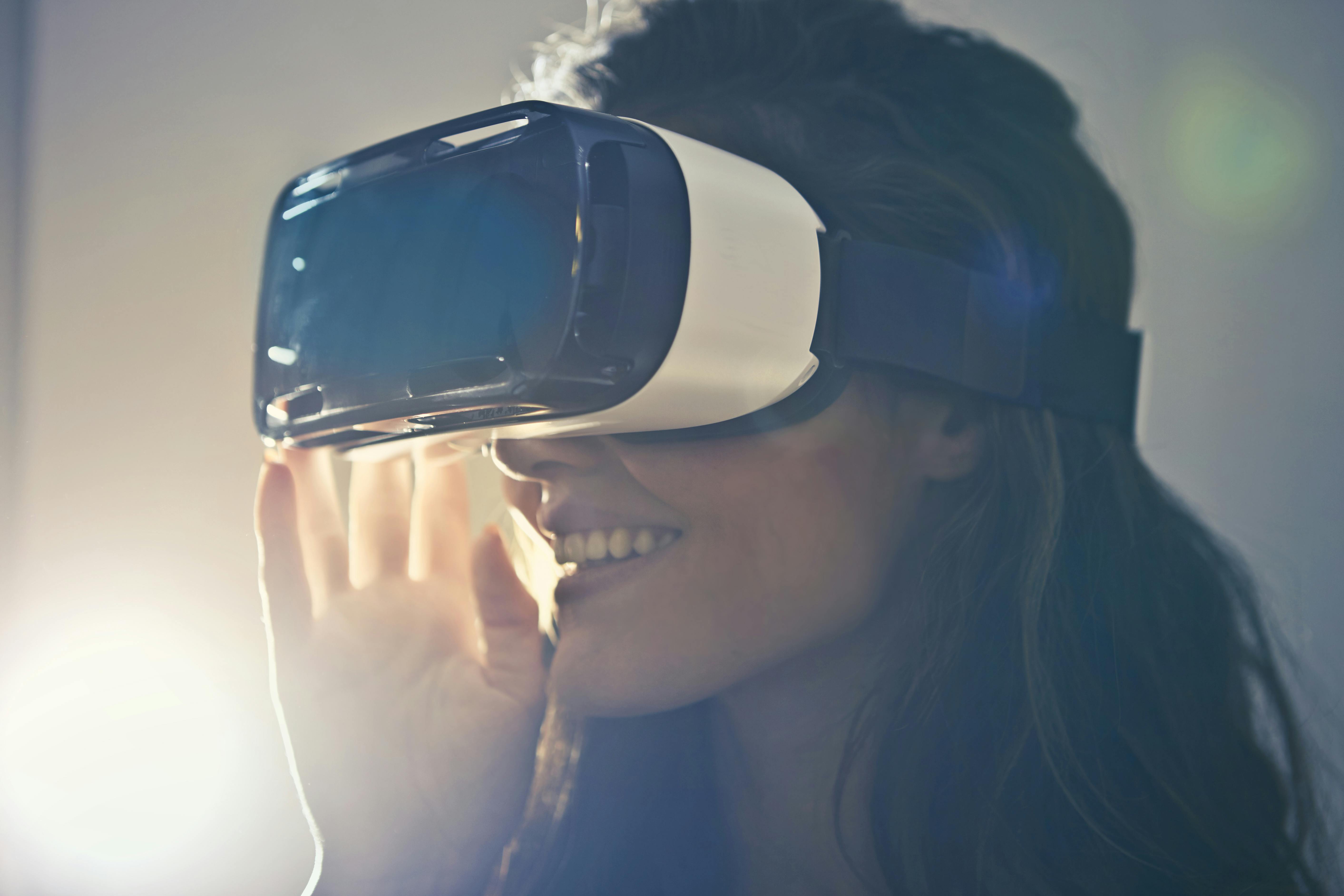 Photo courtesy of Andrea Piacquadio from Pexels
Virtual reality (VR) rigs are still not very common, but they are becoming more popular all the time. They present the most engaging and realistic format for virtual art exhibitions.

As VR headsets proliferate, the trends we're talking about are only going to accelerate. And with this gear, you'll be able to have vivid experiences with art that rival seeing it in person. That's going to shore up the long term viability of virtual art exhibitions.

I recently bought a wireless VR headset from BOBOVR Z6 model to test out the VR experience. I must say it is something you need to consider getting one and experience it yourself.


One of the most exciting events currently is the VAA International Art Exhibition 2021. This is a fully digital, online art exhibit featuring five unique gallery spaces containing artwork from 200 artists. A preview of this online exhibition is shown below. You can view the real virtual show from April 12th to June 30th here.


Where We Go From Here
It's exciting to see how artists and institutions take these new technologies. We are already seeing interesting developments, and I'm sure that the years to come will bring better and better digital art events.

Of course, we can't know the future for certain, and while we can be confident in some predictions, there will always be unforeseen challenges and triumphs — especially in the creative world of art. But it is clear that whatever comes, art's digital pivot will help define it.
About Me

Photographer and visual storyteller based in Bangkok

BRYCE Watanasoponwong is a Thai-Australian photographer and visual storyteller. He is interested in producing a narrative series that evoke emotion and make a personal impact. Becoming more involved in how is photography is...

read on